Welcome to Zeds Wholefoods
We are a wholefoods grocer in the heart of Nether Edge, selling organic and non-organic fruit and veg, vegetarian and vegan foods and lots of fresh, local produce.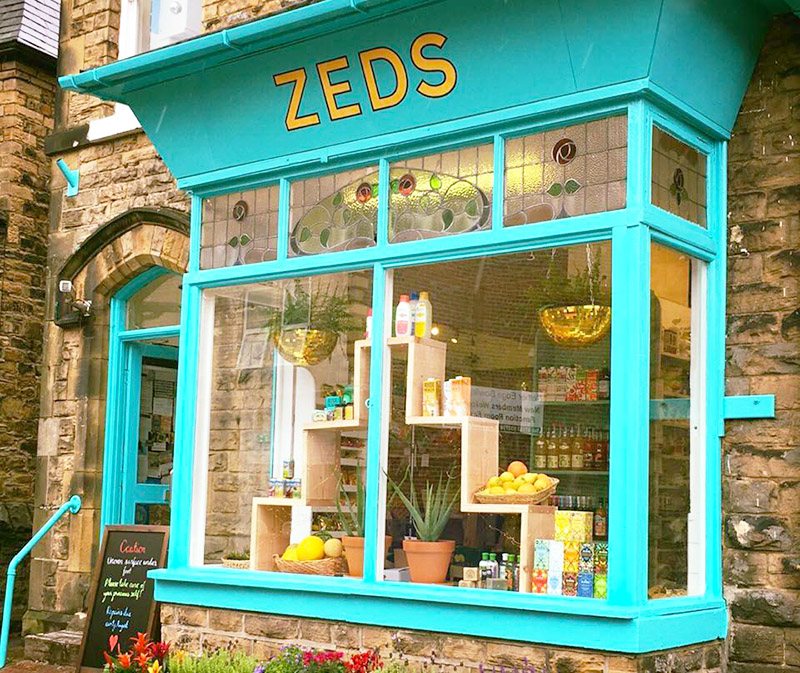 We are currently open for front door sales
(Monday to Saturday 9-7pm, Sundays 10.30-5pm)
or shop with us online
Zeds Refill Service
Please print off the
Zeds Refill form
to complete and bring with you when you drop off your clean empty bottles all in a bag.
Stay in touch
For day to day news, announcements, promotions and offers then follow us on Facebook & Instagram.
Delivery & Collection
Basics of ordering online
Deliveries £20 min order + delivery charge

Within 3 miles : £3.99 charge
Between 3- 5 miles : £4.99 charge
Over 5 miles (sorry not available for delivery but you can still place an order online for collection)

Collection £10 min order & NO FEE
Time Slots used
You choose this at checkout
Deliveries

3.30pm - 5.30pm
6pm - 8pm
(not available on Sundays)
Collection

12pm - 1pm (except Monday)
6pm - 7pm
(not available on Sundays)